I asked her the other day if she could make me an Icon/Banner or Picspam from this Video of the Boys at the Paris Fancon (Well the Photoshoot)
Here's what I got and yes ANYONE CAN USE THE ANIMS/Icons Please credit Robyn

bitterbird
I honestly was only expecting ONE Banner and a Few Icons if that but this is what I got.
EEEEYAH I WAS CRYING HAPPY TEARS AND WAS ALL SQUAKING AND SQUEEING LIKE THE BLONDE THING I AM.
SO THANKIES AGAIN ROBYN FROM THE BOTTOM OF MY LIL BODY
MWAHHH ♥♥♥♥♥♥♥♥♥♥
♥♥♥♥♥♥♥♥♥♥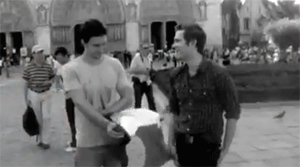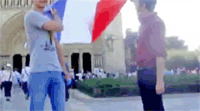 Luke and Noah 2
is what the boys are saying in the First Gif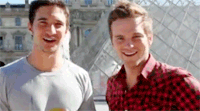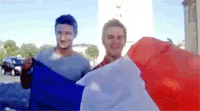 NO
COME BACK JAKE
BB DON'T HIDE..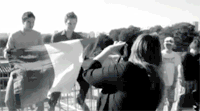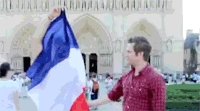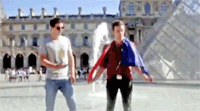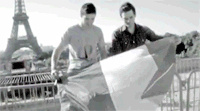 A Novel way to keep the flag from Flying Away Oh Van you so SILLIEH
The Boys Trying to say
"Merci Boquo"
Yah even I can't say/spell the Word Haha
I will be posting this on

luke_noah
later on Tonight my Time or Tomorrow so will be keeping the Post Unlocked :)
Plus 13 Icons here to match the Anims if anyone wants to use them
JakeVanParis2010 Photoshoot Animated Icons